Emanuele Grimaldi – speaker at Maritime Day 2019
27. August 2018
We are proud to announce that Mr. Emanuele Grimaldi, Managing Director Grimaldi Group and President and CEO of Finnlines, will be one of the speakers at the ro-pax seminar at Maritime Day, Thurs 9 May 2019, in Mariehamn.
The Grimaldi Group – short facts
–         one of the world's largest operators of ro-ro vessels and the largest operator of the Motorways of the Sea in Europe for both passengers and freight.
–         established in 1947, Grimaldi is a fully integrated multinational logistics Group specialising in maritime transport of cars, rolling cargo, containers and passengers.
–         the Group deploys Ro/Ro-Multipurpose Container Carriers, Car Carriers, Pure Car and Truck Carriers and Ro/Ro-Multipurpose vessels in the Atlantic, Mediterranean and Baltic Sea.
–         Every week, the Grimaldi Group's ships call at more than 120 ports in the Mediterranean and Baltic regions as well as in Northern Europe, West Africa, and North and South America.
–         The fleet owned directly or through subsidiaries is more than 100 vessels.
–         Finnlines has a lengthening programme for existing vessels going on this year and when completed six vessels will have been lengthened, adding 6,000 lane metres of rolling cargo.
–         The EUR 200 million Green Ro-Ro Newbuilding Programme and ordering of another three large green ro-ro vessels to add up further 17,500 lane metres to our services. The vessels will be 238 metres long with a cargo capacity of 5,800 lane metres.
–         The Group's shoreside and shipboard staff currently total about 15,500.
Emanuele Grimaldi – short facts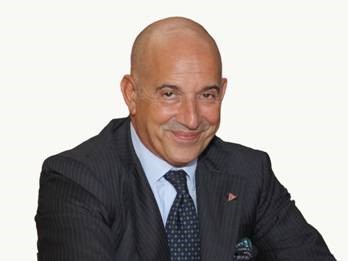 Member of Finnlines Board since 2006
President and CEO of Finnlines Plc as from 5 November 2013
Grimaldi Group S.p.A., Managing Director
Grimaldi Deep Sea S.p.A., Managing Director
Grimaldi Euromed S.p.A., President
Other positions of trust
·        Minoan Lines, Greece, President
·        Malta Motorways of the Sea Ltd, President
·        European Community Shipowners: Past President and Board Member
·        Atlantic Container Line AB, Board Member
·        Interferry Inc, Board Member
·        President of Italian Shipowner Association
·        International Chamber of Shipping, Vice President
Personal data
·        Born: 1956
·        Nationality: Italian
·        Education: Degree in Economics and Commerce at the University of Naples, Italy and General Certificate of Education (scientific studies) taken at the Military School Nunziatella in Naples, Italy


More information about the Maritime Day, Thursday 9 May 2019 at www.sjofart.ax
Brgds
Ålands Sjöfart rf.
Eva Mikkola-Karlström