Digitalization and automation
Technology and automation are reshaping seafaring and logistics. Developing data gathering and transmission methods produce better, more comprehensive and more real-time data. This enables the automation of ships and development of autonomy, and therefore promotes the safety and environmental friendliness of seafaring. Digitalization also offers shipowners and other operators in the logistic network tools to develop services and make processes more efficient.
Well-functioning cooperating networks and ecosystems function as a cornerstone for development. They enable mutual experimenting, exchange of information and learning, and accelerate development.
To enable solutions that are based on new technology and automation in seafaring, the regulations have to be updated. In May 2018 the international maritime organization IMO's security committee decided to start work on assessing the need for and execution of regulatory changes. As part of the work that will be finished in 2020, a foundation for the future of seafaring is also being created for example by defining terminology and shapes and levels of autonomy.
The international trade association for shipowners ICS (International Chamber of Shipping) has published a report on how digitalization and automation of seafaring will affect seafarers: ICS Study 2018_Seafarers and digital disruption.
One Sea -ecosystem
The One Sea -ecosystem develops autonomous seafaring. The joint vision of the ecosystems is to enable usage of entirely remote-controllable ships in the Baltic sea over the next few years and autonomous commercial sea traffic by the year 2025. Jaakonmeri outside of Rauma is functioning as a sea testing ground for the developmental activities, and it is one of the first sea testing areas for intelligent and autonomous seafaring in the world.
The One Sea -ecosystem is led by DIMECC and it is made up of founding members ABB, Cargotec, Ericsson, Meyer Turku, Rolls-Royce, Tieto and Wärtsilä. Other members are the Finnish Shipowners' Association, Finnish Marine Industries and Finnpilot. (Picture: One Sea)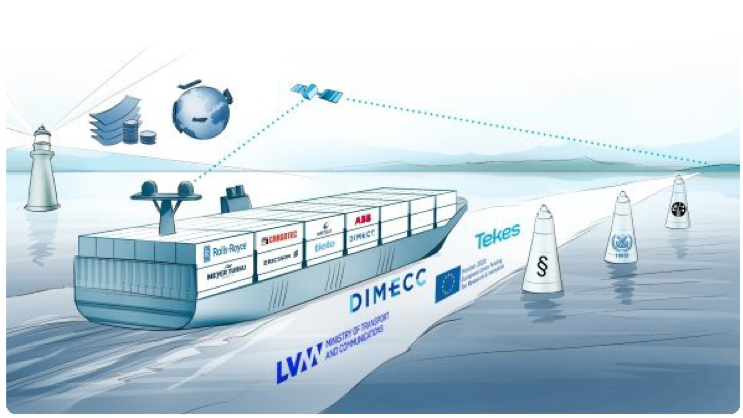 Intelligent fairways
The Intelligent Fairways project of the Finnish Transport Agency is researching and developing depth models, condition data and prediction of these. These enhance the possibility to optimize sea transports and therefore endorse the transport efficiency of trade fairways. The pursuit is that the intelligent fairway of the future would be an information producing entirety, that would connect seamlessly as part of other systems and enable an even better situational awareness for the basis of decision-making.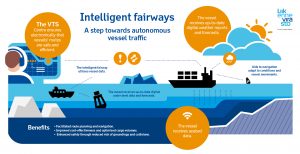 Sinikka Hartonen
Head of Environment and Technology
Sinikka Hartonen is the Head of Environment and Technology
+358 40 732 3164
sinikka.hartonen@shipowners.fi