Finnish Maritime Cluster Yearbook
The New Finnish Maritime Cluster Yearbook 2020-2021 has been published!
Read about the past year in the maritime industry, the latest innovations, companies and trends in the Finnish Maritime Cluster.
Find articles or download the magazine here:
"The Finnish Maririme Cluster knows good collaboration" says the managing directors of the four maritime associations of Finnish Maritime Cluster. From left to right: Juha Mutru, the Finnish Port Operators Association, Tiina Tuurnala,  the Finnish Shipowners' Association, Elina Andersson, the Marine Industries and Annaleena Mäkilä, the  Finnish Port Association.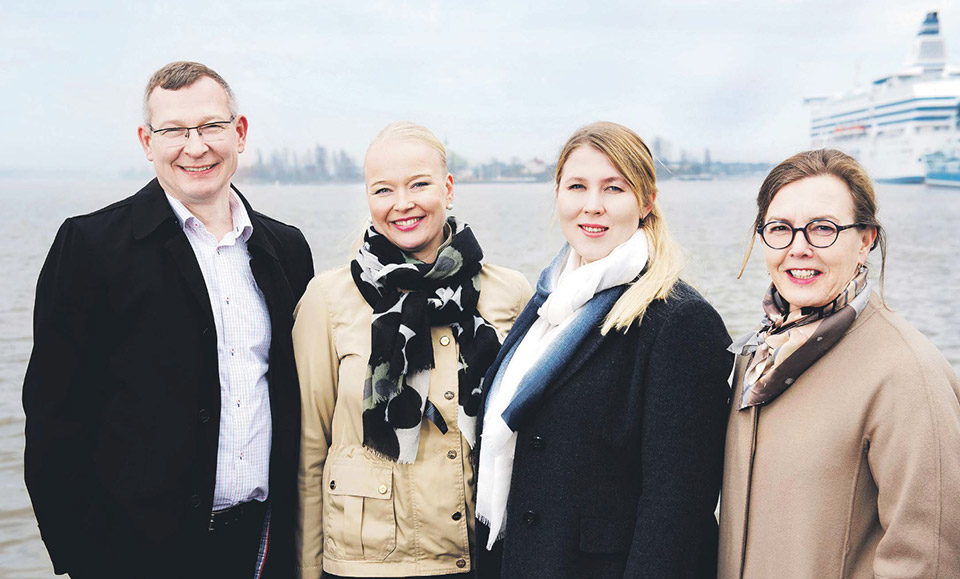 Tiina Tuurnala is the Chief Executive Officer of the Finnish Shipowners' Association.
+358 40 5476762
tiina.tuurnala@shipowners.fi