The Finnish maritime community came together to raise money for a good cause at Mercy Ships Race in Mariehamn
8. May 2019
Mercy Ships Race took place for the first time today on May 8th in Mariehamn, Åland. The 5-10 km long run is organized by Ålands Sjöfart in connection with the Maritime Day conference, that is taking place the following day.
Over 330 participants joined the race to collect money for a good cause. Sunny weather and high spirits prevailed as participants ran or walked a 5 or 10 km stroll in downtown Mariehamn. Afterwards participants were able to enjoy a complimentary sauna bathing at a local spa, in Finnish tradition.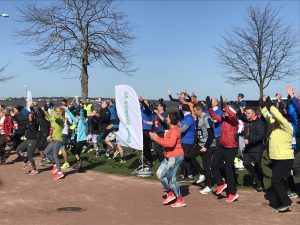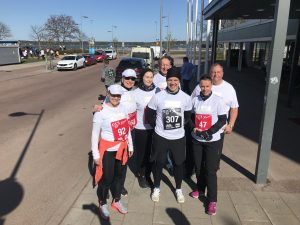 Mercy ships is a global charity that was founded in 1978. The charity uses hospital ships to provide state-of-the-art-hospital to regions where clean water, electricity, medical facilities and skilled personnel is limited to non-existent. More than 50% of the world's population lives within 100 miles of a port city, so a hospital ship can reach many people who need care. Mercy Ships has performed services valued at more than $1 billion, impacting more than 2.48 million of the world's people most desperately in need of care. The ships have completed more than 581 port visits in 57 nations.
Mercy Ships has had between 1 and 3 ships in service at any given time. Currently, the Africa Mercy is the only Mercy Ship in service, but it has a greater capacity than all prior hospital ships combined. Since the deployment of the Africa Mercy, the Board of Directors of Mercy Ships has been committed to adding another ship to the fleet, and they are actively pursuing this objective.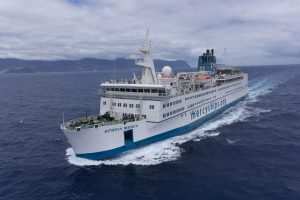 More information about Mercy Ships: https://www.mercyships.org