Marine Engineer Mats Björkendahl starts as an expert advisor in environmental and ship's technical affairs at the Finnish Shipowners' Association
8. April 2019
Marine Engineer Mr. Mats Björkendahl will start working as an expert advisor in environmental and ship's technical affairs at the Finnish Shipowners' Association on September 1st 2019.
Mats has worked in the marine industry since 1992 with various assignments and positions. Mats has worked as technical superintendent at the shipowners Lundqvist Rederierna and Silja Line, as well as a Surveyor for the Finnish Maritime Administration. Since 2008 Mats has worked with international marine companies within business-, product development and sales of ballast water treatment technologies. Mats will join the Finnish Shipowners' Association from Evoqua Water Technologies where he has worked since 2016.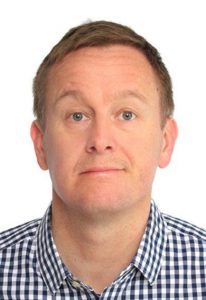 Tiina Tuurnala is the Chief Executive Officer of the Finnish Shipowners' Association.
+358 40 5476762
tiina.tuurnala@shipowners.fi